Hello!

I've updated Polish translation for ImgBurn 2.5.4.0 based on 1.0.0.11. Also works with version 2.4.3.0.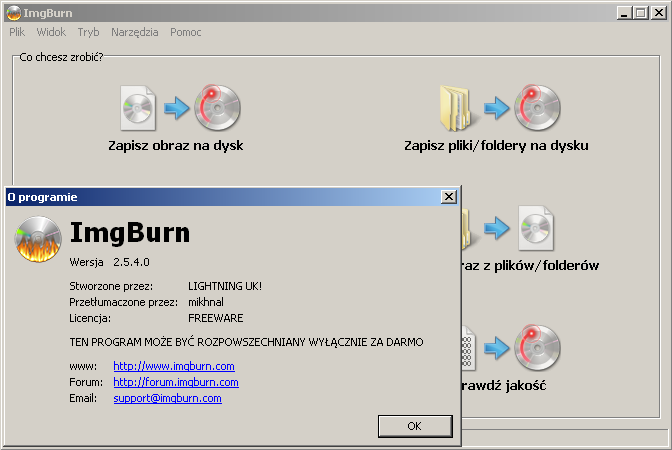 If everything will be ok please update the translation page.

------------

For Polish users:

Uwagi i dostrzezone bledy prosze zglaszac na: mikhnal (at) gmail (dot) com.


ImgBurn_polish_1.0.0.11.zip
28.53KB
759 downloads
Edited by mikhnal, 13 December 2010 - 08:25 AM.