This will cover making a
Dual Layer
ISO on your Hard Drive.
Firstly make sure your
Vob, Ifo and Bup
files are in a folder called
VIDEO_TS
then open ImgBurn in
Build Mode
and choose the folder option in the source box, and navigate to the folder you stored the files.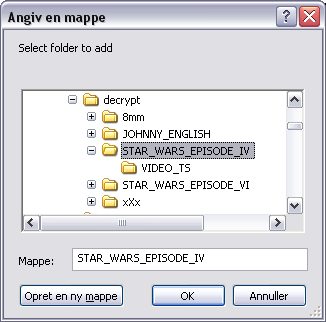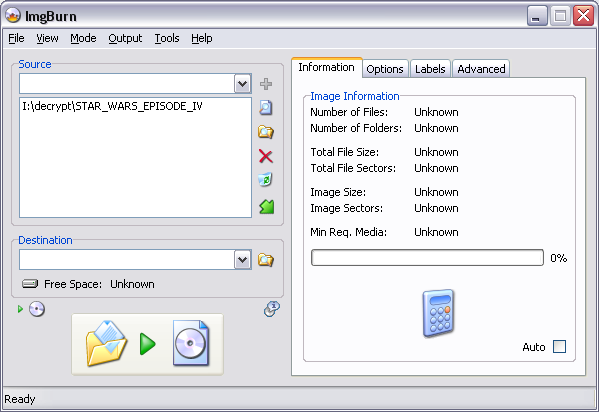 When you have chosen the folder you require it should look like the picture above.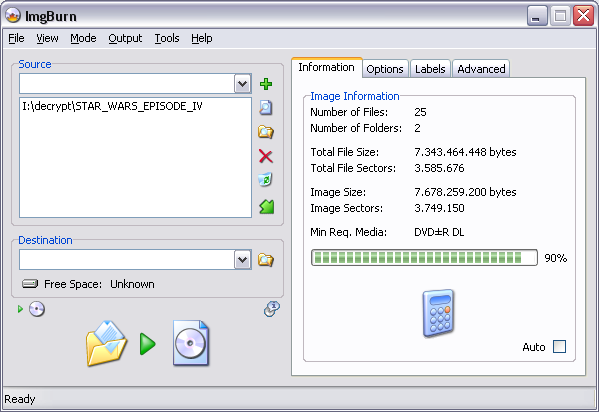 Then press the Calculator and you will see a similar window to this, where you should choose the layer break.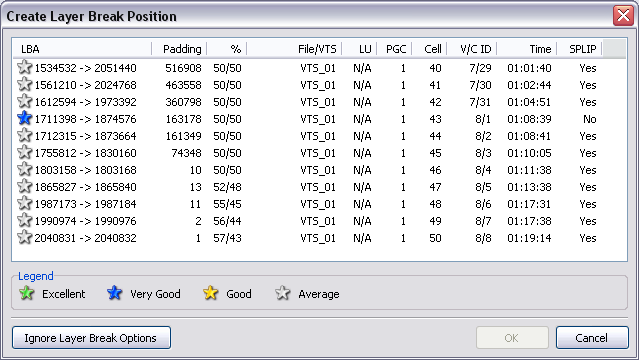 The best option here is the one on the right that says 'No' in the SPLIP column. Then press 'Ok'.
The Legend at the bottom also indicates the best choices.
At this point go to the options tab, choose
ISO9660+UDF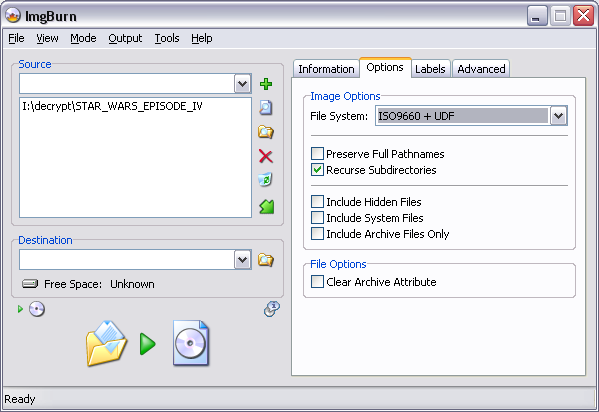 Next go to Labels and enter the name of your ISO in
both fields
.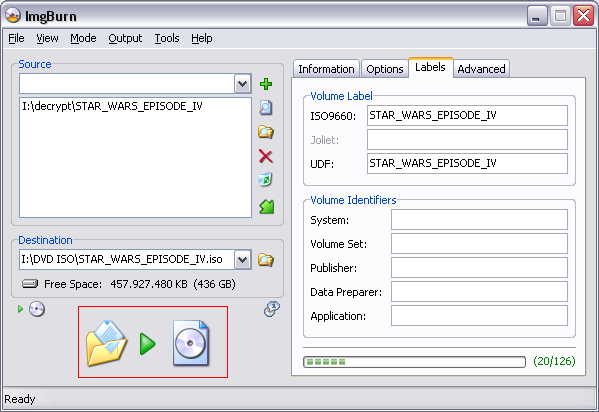 Next go to Advanced -> Media and ensure you have selected the appropriate profiles for the media you're intending to write to.
If the estimated size of the image exceeds that specified in the 'Single Layer' -> 'Maximum Sectors' box, the program will know you're building a double layer ISO and configure itself accordingly. This is where the 'Double Layer' profile then comes in.
If you do not select the correct profile you may have problems with the layer break when you burn the ISO file.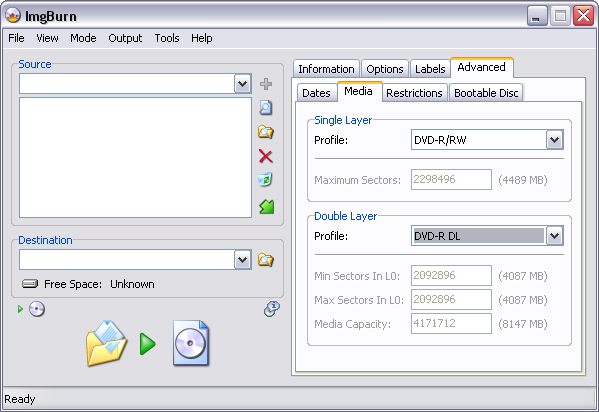 Next choose your destination, and press the Build Button (Highlighted in the red box).
The Layer Break choice window will appear again at this point.
Normally you shouldn't worry about ticking the 'Don't update IFO/BUP files' box, and you should
definintely
not tick it
unless
you have prepared IFO's in advance containing layer break info.
Press 'Ok'.
You will then see this window.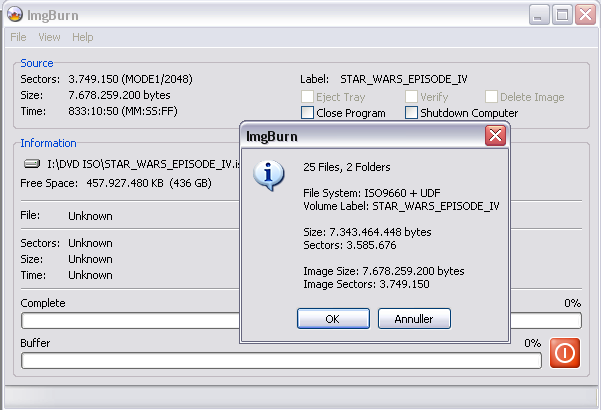 Press 'Ok' and the programme will start building.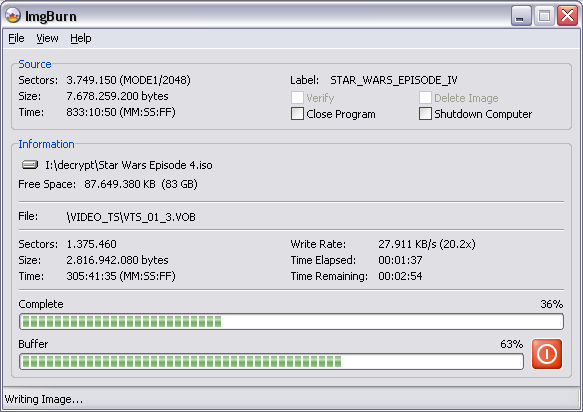 Then just wait a few minutes (system dependent) and your
ISO and MDS
will be ready.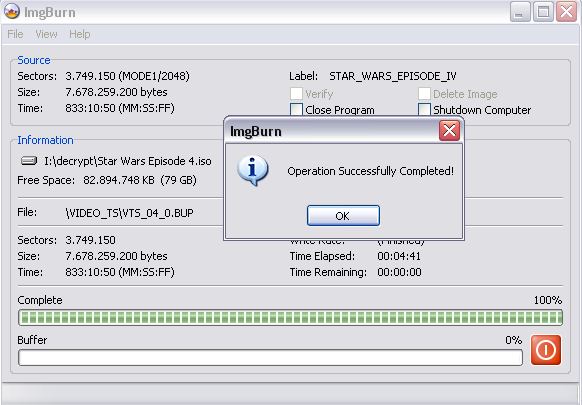 Remember to choose the
MDS
file when you eventually burn this ISO as it contains the layer break information.