This guide will cover converting a full set of
Vob, Ifo
and
Bup
files on your Hard Drive to
Single Layer Media
.
We recommend only Verbatim and Taiyo Yuden Discs
Firstly make sure your Vob, Ifo and Bup files are in a folder called
VIDEO_TS
. This makes the whole process slightly simpler.
Open ImgBurn and switch to
Build
mode. (In the menu at the top, click 'Mode' -> 'Build')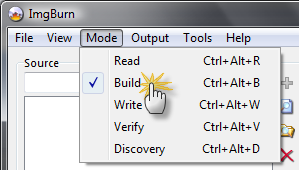 Ensure it's set to output to
Device
. (In the menu at the top, click 'Output' -> 'Device')

Alternatively, click on the button shown below to switch the 'Output' between 'Image File' and 'Device'. (Please Note: The picture shown below is what you'd see when the 'Output' is already set to 'Device')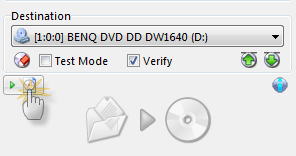 Click the 'Browse for a folder...' button in the 'Source' box and navigate to the folder where your files are stored. Select the folder and click on the 'OK' button.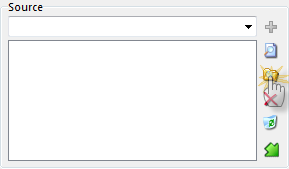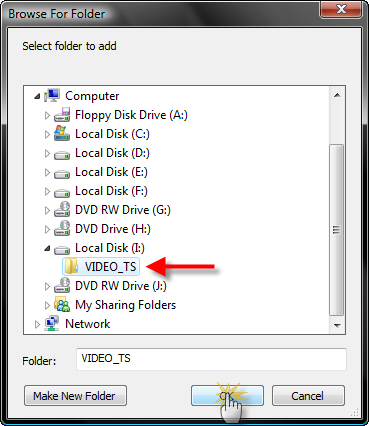 Press the 'Calculate' button to make sure your project will fit on Single Layer media.
The 'Min. Req. Media' text should match what you're trying to burn onto. As this is the 'single layer' guide, it should read something like 'DVD+-R/RW'.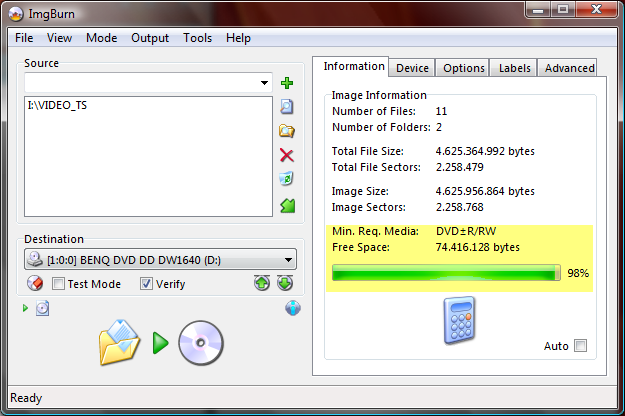 Switch to the 'Device' tab and you'll be able to select your desired 'Write Speed' for the disc. (See more on this
here
)
Whilst here, if you're using DVD+R media, know what you're doing and your drive support it, you can mess around with the booktype settings so that your drive makes the burnt disc look like a DVD-ROM. This can improve the compatibility with certain players.
Now go to the 'Options' tab, choose
ISO9660+UDF
in the 'File System' drop down box.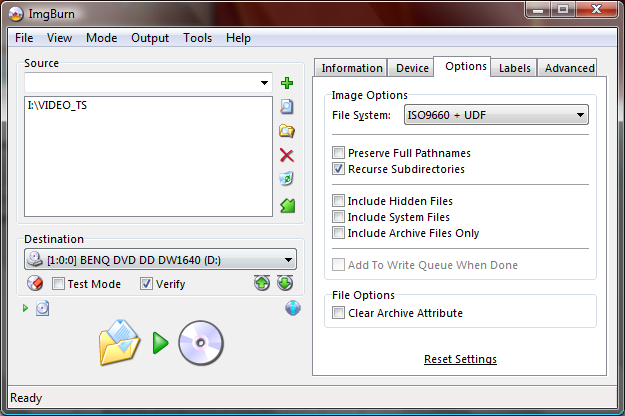 Then go to the 'Labels' tab and enter the label in both fields (you can click on the icon shown to copy the label from one field to all the others)
Then when you're all done playing with the settings, press the 'Build' button to get things started.
The Information box will then pop up telling you some details about what's about to get burnt to the disc.
Press '
Ok
' and it will start writing the Disc.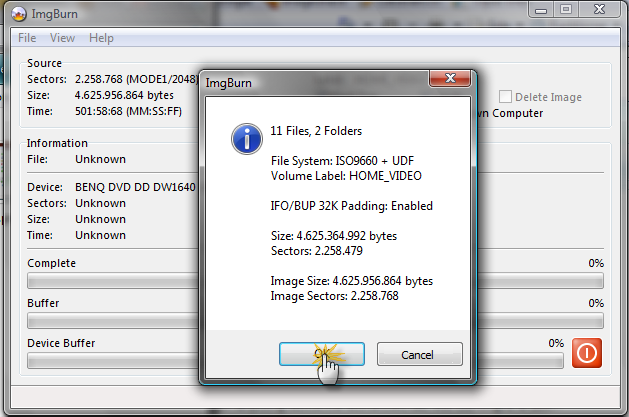 Then sit back and relax whilst your Disc is burning.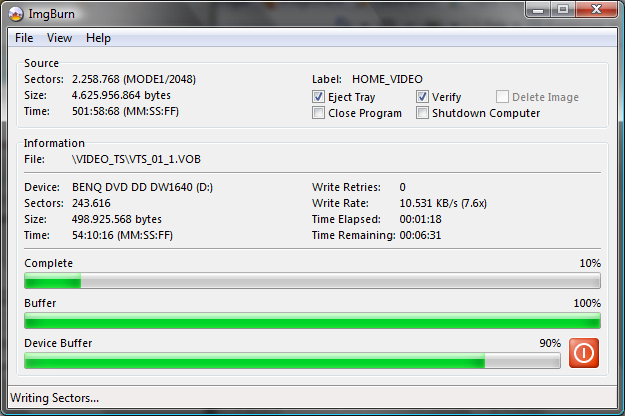 It will be dependent on your drive, media and firmware as to how long the burn and verify will take.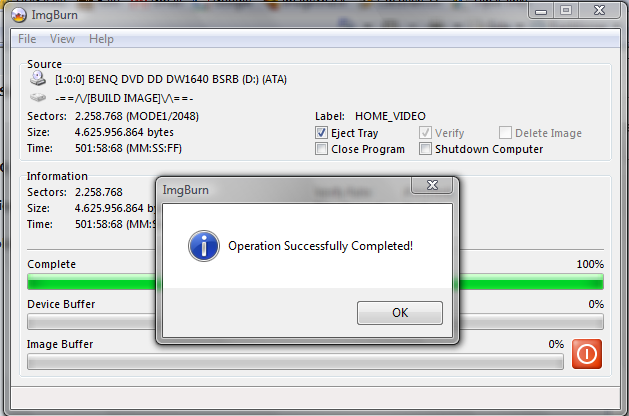 THE END!