I have been browsing for a few hours over a few days with Google and then I searched through here as well, so I know that there are a lot of threads on this issue and a lot of guidance is already out there. I am not seeing Imgburn work in the same way that it is for other people and this is where I am having the most issue. I am hoping that I can get a quick answer because I feel that I am missing something and for the life of me I cannot find the answer.
I am using a Windows 10 Pro OS on a 64bit system. I am using Imgburn version 2.5.8.0 with multiAVCHD version 4.1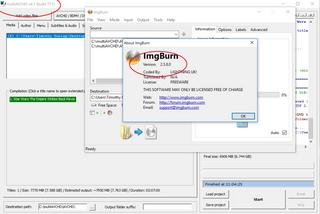 I have authored a number of BD25 already with only a few newbie issues. I have created a DVD5 with no problem. When I start trying to author a DVD9 DL disk that is where I ran into the layer break issue.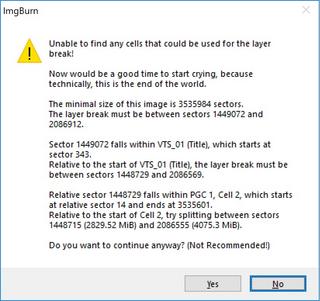 All this is typical to this issue and mentioned in other threads. This is where I have trouble because I do not see the same pop-up options that threads around the Internet and on this forum have mentioned. It is the screen which looks like this.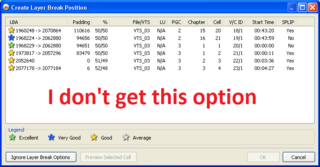 This doesn't pop up at any time for me, with auto calculate checked or un-checked. I looked in TOOLS > ISO > Display Layer Break Information and I am given this screen asking for a file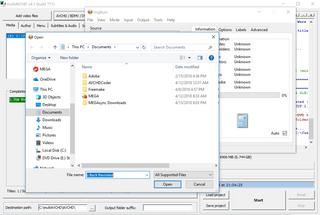 At this point I have not yet authored the ISO and trying to open the various VIDEO TS files and folders does not work. In the threads I have found it seems that this layer break setting pop-up should come up automatically.
Another place I looked was in TOOLS > SETTINGS > WRITE > Layer Break (for DL media) but this also did not generate a pop-up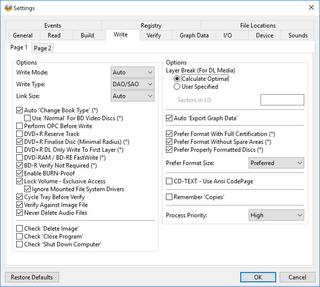 I tried taking the suggested layer break sectors and typing this into the field in the screen shown above but this also generates an error, no matter which sector number I try.
I am really stumped. It seems in all the threads that others are doing something differently or that Imgburn is behaving differently for them. I have found a work around - burning 8gb to a BD25 but that will end up being an expensive option as this project progresses.
Thank you in advance for the clarification and guidance!
p.s. I should mention, I haven't attached a log because I have not been able to generate one since I am stuck in before the process begins. The log doesn't show this.
Edited by toastedzen, 18 April 2018 - 05:25 AM.